Teacher formation
The Program Jornada no Bosque give special attention to the area of pedagogical formation. We recognize the challenges that the public education network faces and we are aware that all staff needs incentives to carry on with their tasks with joy and determination. As much as out products are focused on younger audiences, we know that the public-school teachers need stimulus and creativity.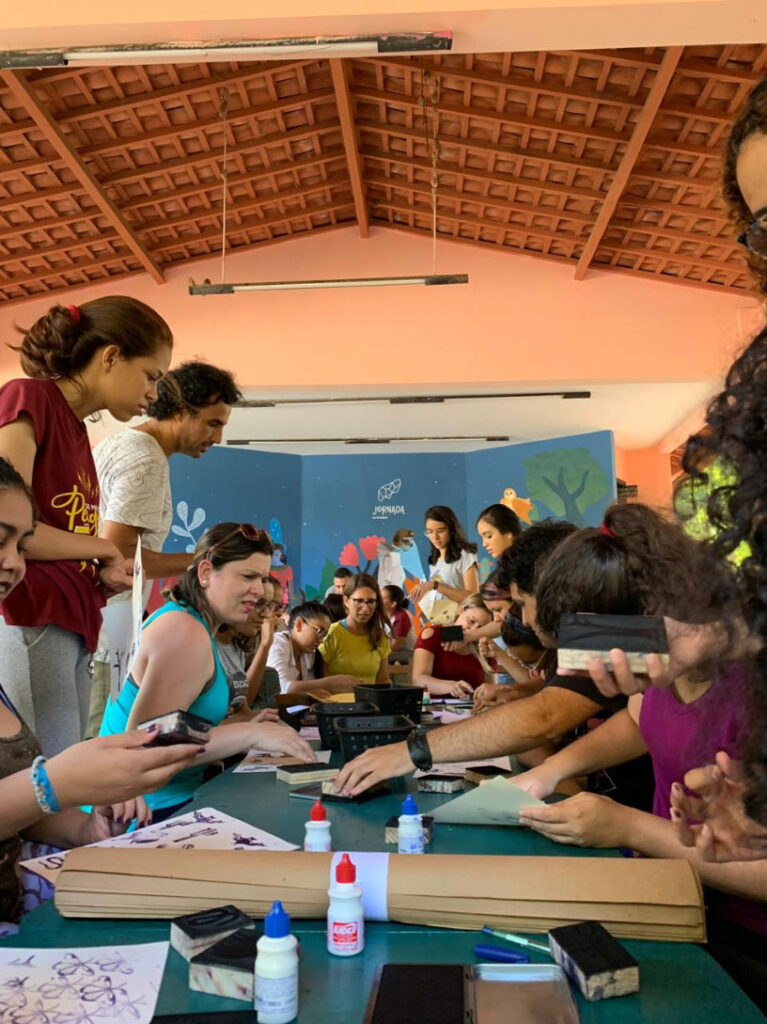 This way, in 2019 we did the formation of over 250 teachers from the public education network, both from the city and the state, who were trained with our methodologies. In 2020, we hope to have many schools visiting us, so that they may enjoy all of Jornada's products.
Public Schools Visitations
The Program Jornada no Bosque receives, upon scheduling, visits from Natal's public schools. Our monitors share our products with the public through creative activities. In 2020, we hope to have many schools visiting us, so that they may enjoy all of Jornada's proposals.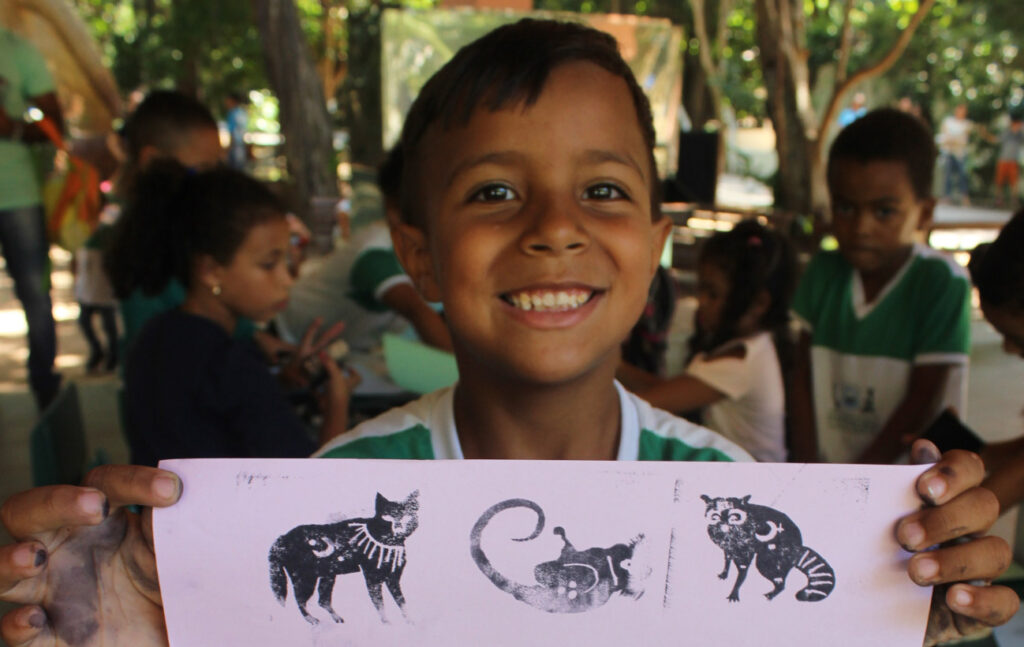 Internship program
In our Educational Program, we select students from the Multimedia Course of the Federal Institution of Rio Grande do Norte so that they have their first work experience. They receive a monthly scholarship as monitors of activities developed at Parque das Dunas' Art Workshop.
Educational kit Jornada no Bosque
Collection of stamps
The program created the Educational Program Art in the Park. To offer creative and recreational activities, our team created a series of products that enable the sensible contact with the content worked by us about biodiversity and cultural diversity.
All our products are offered to the public, who enjoy them on site to have a special experience with the cultural and natural heritage. Our program is partner with different institutions from the city of Natal. One of our products of the collection of stamps with the images of Parque das Dunas' flora and fauna.
Memory game
Another product created by Jornada no Bosque was the Memory Game with more than 30 illustrated species. Adults and children alike have fun and learn which are the biodiversity species at Parque das Dunas.
Illustrated Map
Another product created by our team is the Biodiversity Illustrated Map of Parque das Dunas. This map was produced as an educational material for schools. There are illustrations on some of the species that make up the game Jornada no Bosque on the map. The program believes in a poetic and sensible language, and this map is a result that pleases us very much.